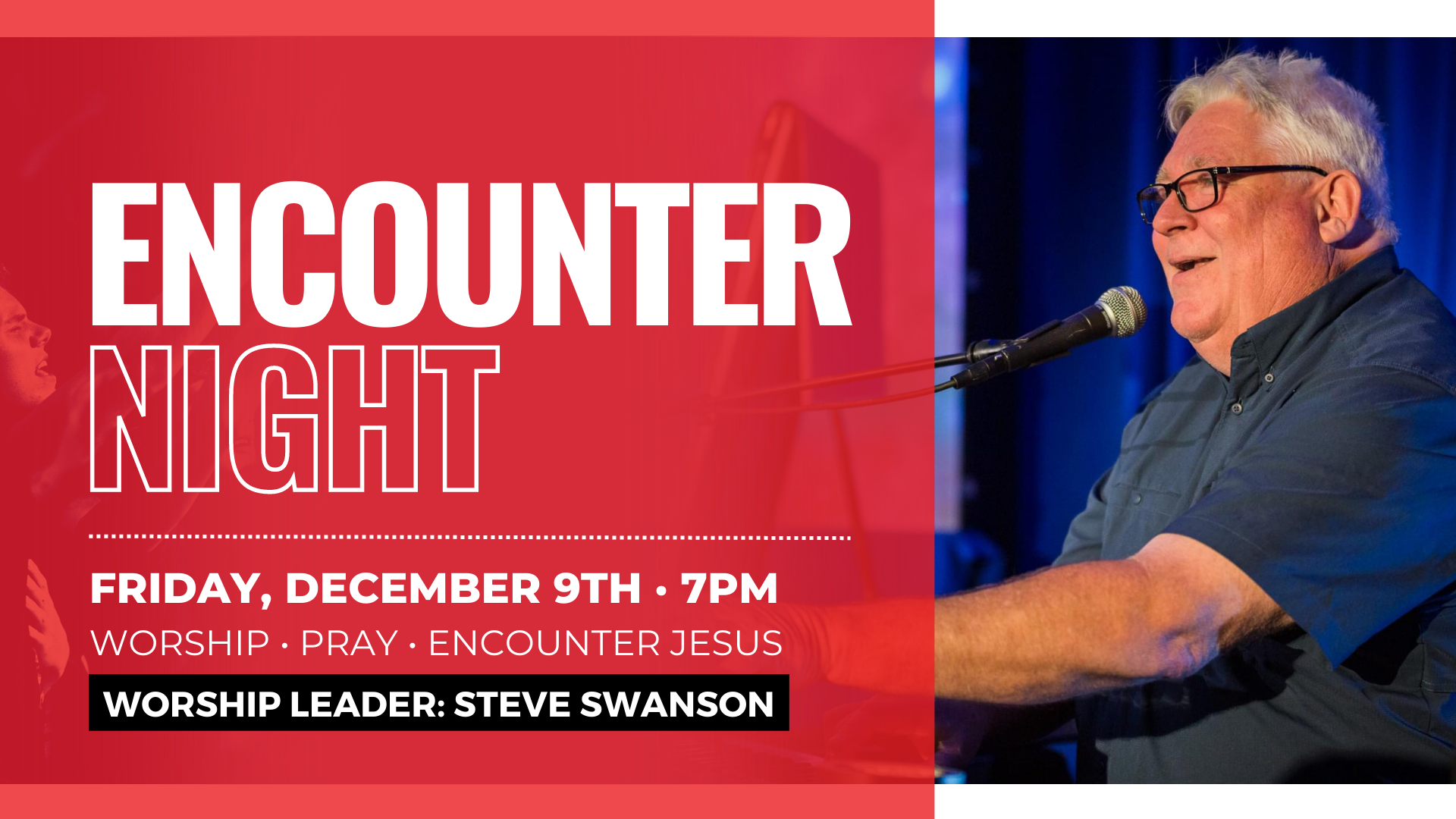 Encounter Night
With Steve Swanson
Firday, December 9th at 7pm
Join us Friday, December 9th at 7pm in person or online for a time of worship, corporate prayer, and encounter with the Holy Spirit with guest Worship Leader Steve Swanson!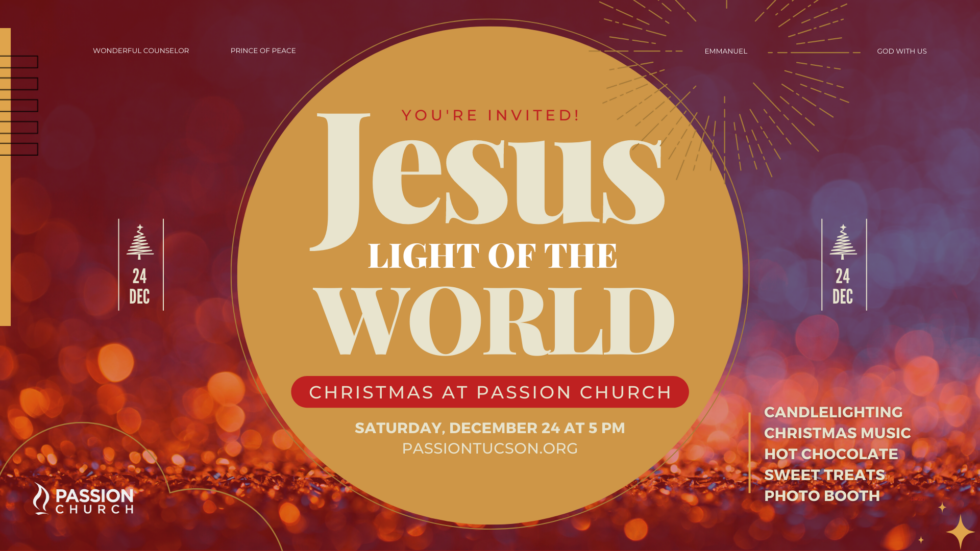 Christmas at Passion church
Saturday, December 24th at 5pm
Come out for some big family fun as you create Christmas memories. You'll enjoy a festive environment full of joy and cheer.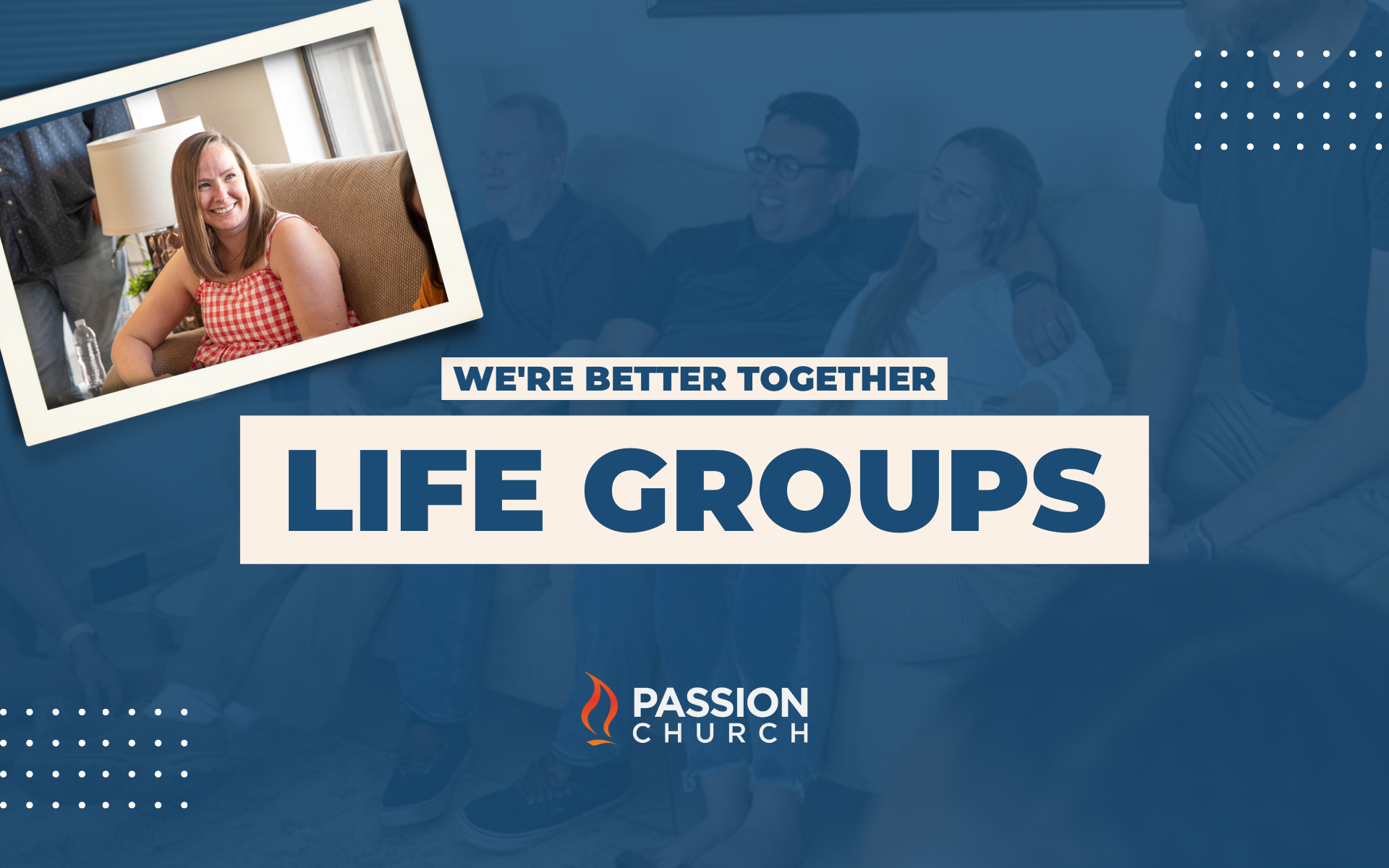 Life Groups
Connect with others on a weekly basis
Life Groups at Passion Church are small discipleship groups meeting across the Tucson valley on a regular basis, either weekly or monthly depending on the group. Life Groups are a great place to connect, build relationships, grow in Christ, give and receive ministry, and step into God's plans for our lives. We invite you to consider joining us as we grow and journey together in community!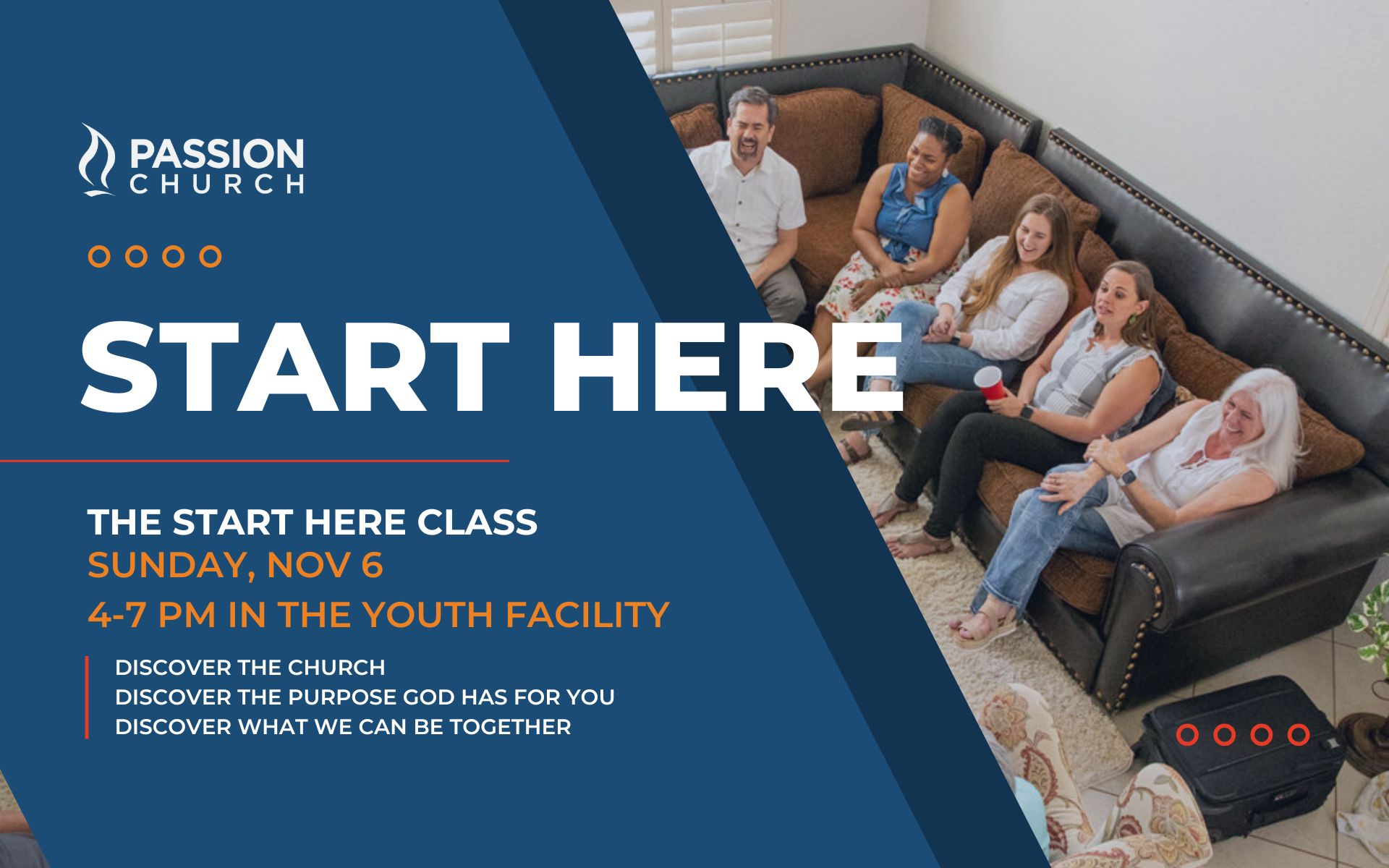 Start Here
Sunday, JAN 8. 2022. 4-7 pm
If you're new to Passion or even if you've been attending for a long while, you and your family will want to check out our Start Here class! In this 3-hour time together, you'll learn more about Passion Church, you'll discover your purpose, and you'll take the next steps to make a difference in the lives around you. Dinner is included!